About Good Sam Life And Health Solutions
Learn more about the people who understand your lifestyle needs.
Let Us Introduce Ourselves
Let Us Introduce Ourselves Welcome to the Good Sam Club Life & Health Solutions! Thank you for choosing us to take care of you and your family. Humblebrag ennui photo booth cray palo santo food truck. Stumptown beard synth craft beer, ennui biodiesel brunch cronut gluten-free street art next level. Cardigan brooklyn XOXO thundercats mumblecore ugh.
Our History
Since 1989, we've provided Good Sam Club members and their families with products to protect their health and financial future. And we'll do the same for you! We've created several strong insurance products – made exclusive to Good Sam members – to give you peace of mind no matter what life throws your way. These include: Cancer Care, Travel Accident, Long Term Care and Medicare Supplemental.
To bring you the best rates possible, we've put the negotiating power of 1.5 million RVers to work for you. Good Sam's trusted partners have worked hard to develop these insurance solutions that cover all of your needs while you're living life on the road.
Our Promise
At Good Sam Life & Health Solutions, we are committed to serving the insurance needs of all Good Sam members and their families. We work with top global insurance carriers and providers to ensure that you receive superior benefits at affordable rates.
We are your trusted resource for Health, Insurance and Personal Safety. When you apply for any of our coverages or programs, you're guaranteed quality service from a company that understands your passion for living life on the go. That's our promise to you.
We'll be with you every step of the way to provide the right protection for you, your family and your lifestyle needs.
Our Mission
Our mission is to serve the hard-working members of the Good Sam Club and their families. You can rely on Good Sam Life & Health Solutions to offer you only the most relevant, straightforward information about your health and insurance needs.
As experts in our field, we understand that you want to feel like your speaking with someone who knows what it takes to live life on the road, especially when it comes to making an informed decision about your insurance needs.
We work hard to make sure your experience with our products and representatives is a pleasant one. You'll feel confident knowing that when you sign up with any one of our benefits, you will be dealing with smart, knowledgeable people who provide valuable information and solutions to protect you and your family.
Your Dollars Support Our Community
When you sign up for a Good Sam Club benefit, you'll be supporting a number of worthy causes and programs that RVers like you are passionate about. These include: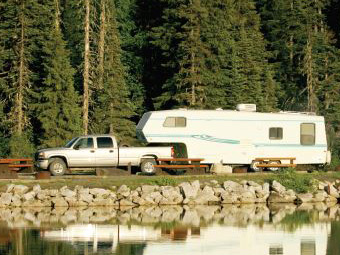 RV Parking Rights Council
Dogs for the Deaf
Adopt-A-Park
Adopt-A-Highway
Annual Cleanup Days

Your funds also help support efforts by Standby Sams, a network of volunteers who assist traveling members.
This volunteer program consists of Good Sam members who give back to fellow RVers by providing emergency advice and referrals to those traveling through their area. This group has helped hundreds of Good Sam members over the years by providing information about local campgrounds, nearby mechanics, and restaurants! As of today, there are nearly 2,000 Standby Sams throughout the United States and Canada.
We're proud to be a part of the largest RV enthusiast club in the world! Take a look through our website and discover which of our many valuable plans best fit your lifestyle needs.